Shadow Worker
based on ideas of mask, acrylic, oil, old fabric, glitter
U Threaten Me? Good Luck.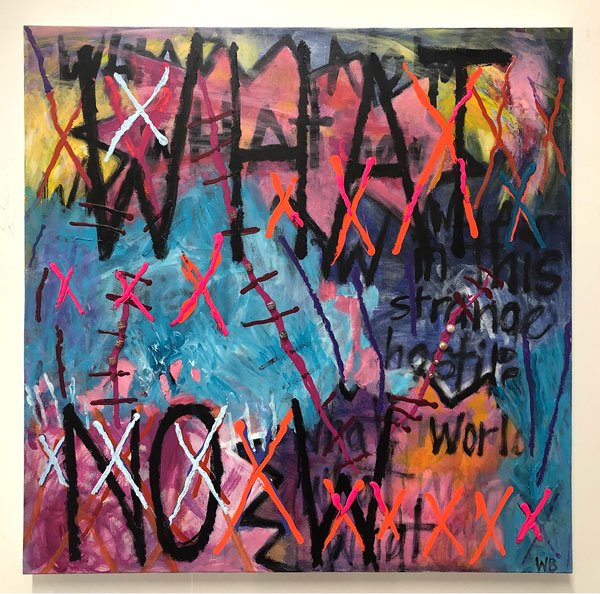 Wanda Barker, Artist/Writer MFA, at
little hill studios, Raglan.
Wanda has been painting & arts mentoring for most of her adult life. She utilises a wide range of media; acrylic, oil, watercolours, glitter, craft & sculptural elements, collage on paper & canvas, creating large and small abstract expressionist works with text.
Her work is a social emotional commentary of her lived experience, always colourful, always changing.
Little Hill Studios: workshops, art mentor, studio hire, art supplies.
Large beautiful working Art space overlooking Raglan Harbour, 2 minutes from town.
Open by appointment & most public holidays.
027 351 4515
49B Hills Road